Keybound: Prologue Page 2
Commentary
Oh, Fyodor, you know exactly what to say to burst your sister's bubble. Siblings.
News: Prologue Relettered with New Font, New News
June 05, 2016
The relettering of the Prologue with my new handwriting font is live! I made a font from my handwriting so the intro to the comic is more easily readable. The Keybound archive is now live! It is a visual archive and separated by storyline, so if you remember what the page looks like or what section of the story it is from, you can find it. There is also a new page dedicated to the news archive: each comic page will have the most recent news item (so new readers working through the archive won't miss out on appearances!), but if you missed old news you can still read about it. The news archive can be found here.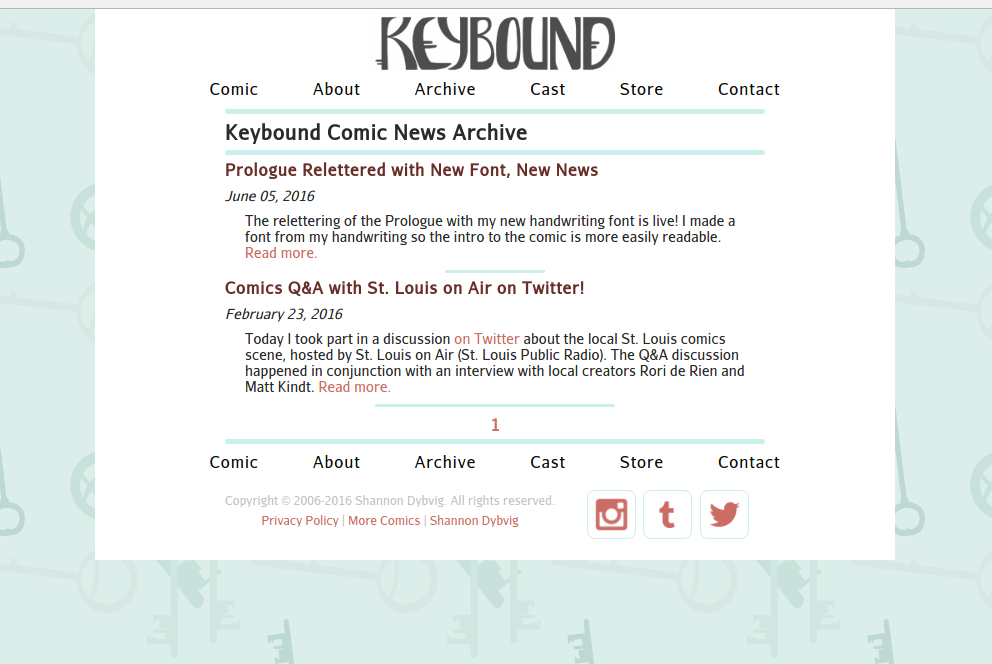 Keybound comic page 2. Agnet looks to her son with concern. After she returns her focus to her daughter, Fyodor teases Eledrine.
Fyodor sulks, walking far away from his mother and sister. Agnet looks at him with worry as she responds to Eledrine.
AGNET: Is that so? Perhaps we should have brought him along.
ELEDRINE: We could go back and get him! We don't have to be at the Keyp until tomorrow...
FYODOR (sneering): Isn't enough you'll be marrying him in a few years?
Embarassed and angry, Eledrine unsheathes her sword and turns away from Fyodor, fighting the air.